When you're feeling too stretched and stressed by life… isolated and anxious… or absolutely STUCK...
How do you take your first step forward through loss, into a future where you can grow and thrive even when life is throwing its worst at you?
The amazing truth is, all the inner resources you need to defuse the challenge before you are close at hand.
They're within your heart.
You only need a few simple tools and techniques to tap into them.

In this bundle, you'll have access to the online version of my Create to Heal™ program as well as a dedicated hour of one-on-one time.

What Exactly Is Create to Heal?
Create to Heal is a self-paced, online program that gives you a series of creative tools and techniques to help you…
Reduce stress, the number one cause of all major diseases.
Reinvigorate your imagination and other "super powers."
Tap into your inner wisdom and healing … and transform challenges into allies.
Regain your sense of power and confidence by embracing and befriending the challenge.
Take charge of your healing process and become your own best health advocate.
Be the leader you envision yourself to be. 
When you realize your inherent creative potential, you'll see so many benefits.
You'll feel less stress.
You'll clarify what matters most to you.
You'll find yourself growing more resilient in the face of adversity. 
You'll start viewing setbacks, challenges, and pain as chances to become more of who you want to be. 
Create to Heal is based on many years of research and personal experience with people going through serious illness and disease, chronic pain, fear and anxiety.
It is also based on my work with domestic violence survivors and shelter leaders, oncology and radiation oncology nurses, doctors, chaplains and spiritual care providers, social workers, psychologists, art therapists, hospital administrators, and hospice and palliative care specialists.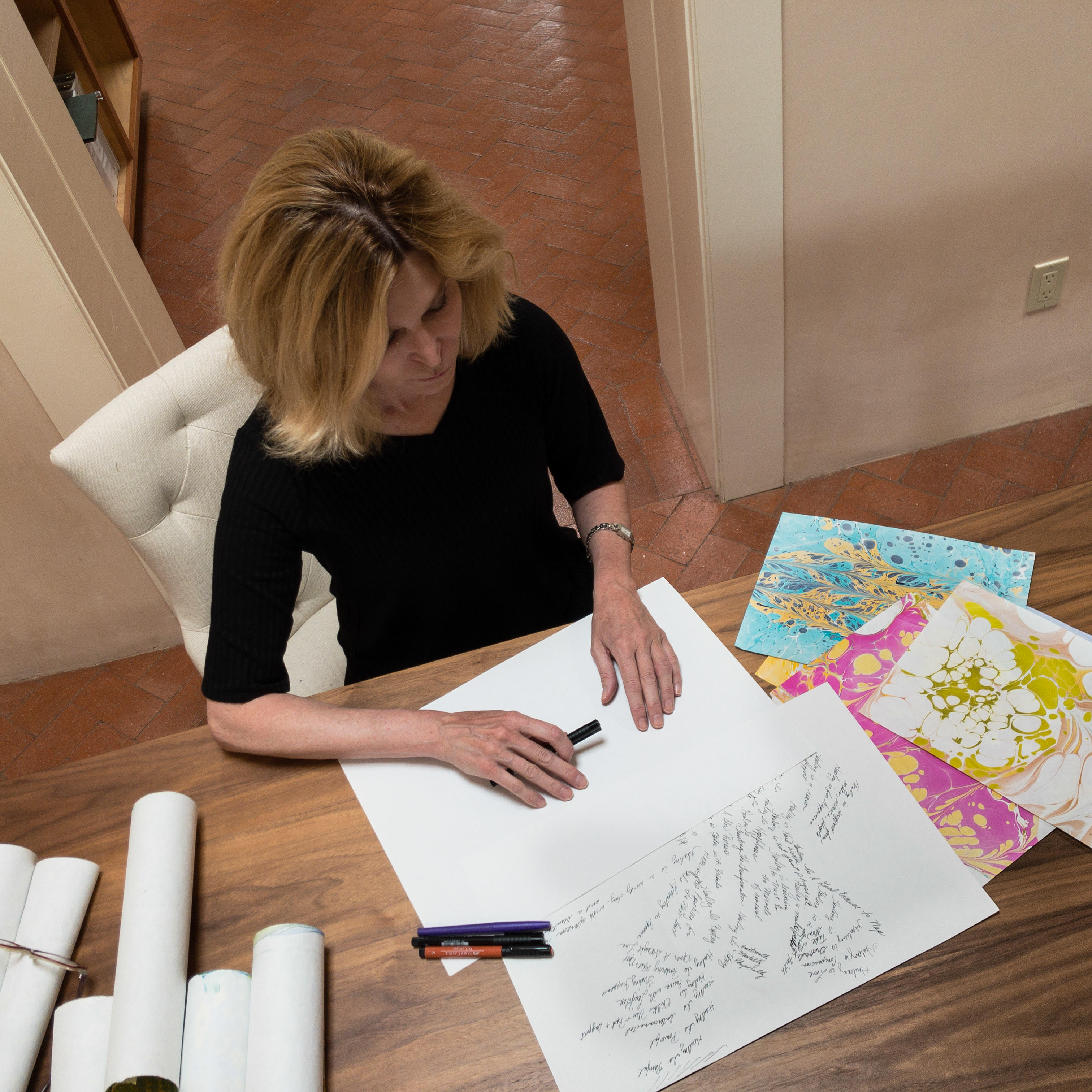 I am Patricia Varga—visual artist, published author, business leader, and facilitator of creativity, healing and leadership in others.

Beyond my education in English, writing, and publishing at Stanford and Harvard, I continued my training in the visual arts and communication through the Art Center College of Design. I studied and continue to practice meditation with Deepak Chopra and his team.
I explored visualization with shamans and energy healing with Reiki Master Colleen Coleman. I continue to create Ebru art, harnessing the power of marbling and its vibrant colors and patterns; and I find peace and hope in the music of Steven Halpern.
I am a certified consultant with The Barrett Values Center, certified trainer in Jack Canfield's Success Principles, Compassionate Bereavement Care practitioner and most recently, certified and licensed hypnotherapist.